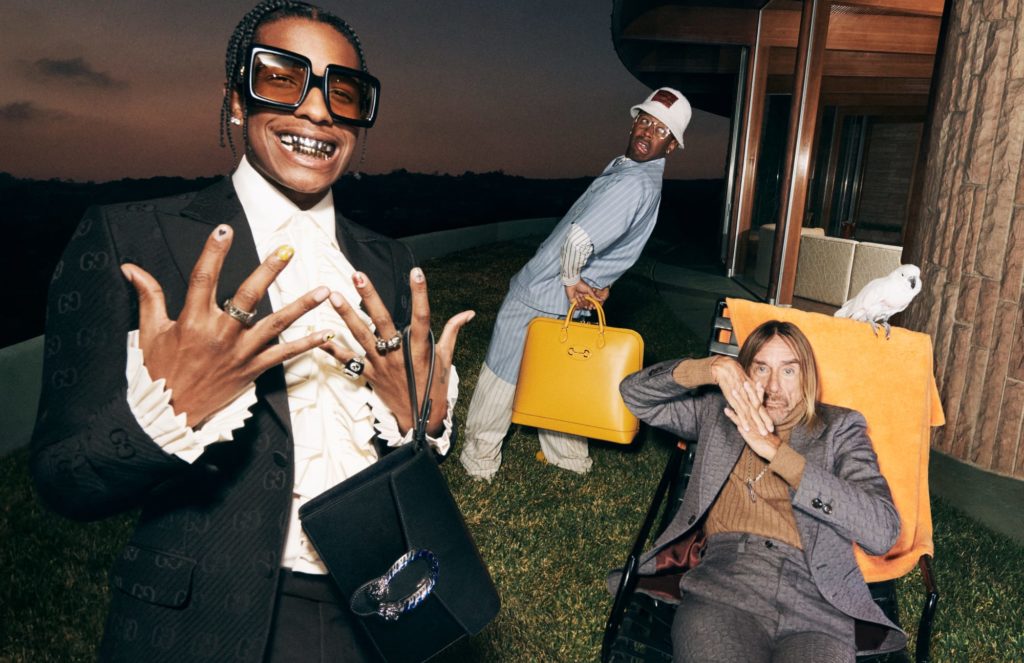 It's been so much fun to see who Gucci will choose to star in their ad campaigns next. Over the last couple of years, we've seen the faces of Harry Styles, Lana Del Rey, Jared Leto, Courtney Love and Gucci Mane featured in the colorful, kitschy print and video ads.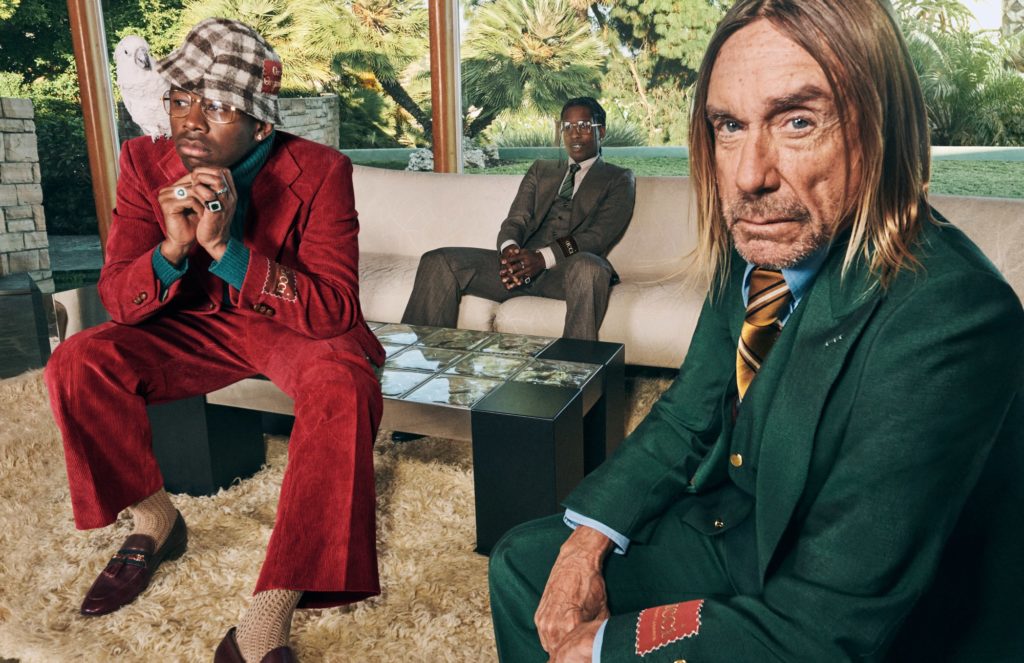 Filmmaker Harmony Korine directs icons Iggy Pop, A$AP Rocky, and Tyler the Creator who model the Gucci's Mens Tailoring collection for the Fall 2020 campaign. The trio hang out in a mid century modern LA mansion with a couple of parrots (it's important to point out that the white cockatoo belongs to Iggy Pop. Biggy Pop was rescued by Iggy a few years back and is so beloved by the rock star that he even gave him his own instagram account).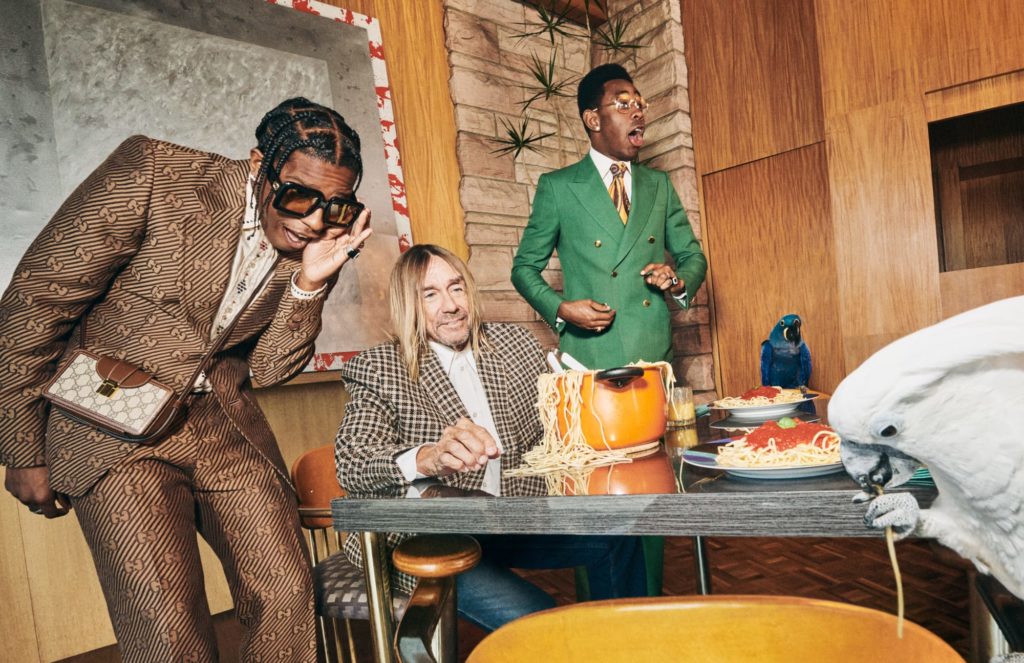 In the video, Pop, Rocky, and Tyler dance around the house while sharing a pot of spaghetti with Biggy. Some of the standout pieces worn by the rock stars are the three piece leopard print suit, the bubblegum pink sweater, and suede suit in garnet. Pairing the oversized sunglasses and bags with the ensembles really pushes these looks over the top, perfectly giving these boundary pushing artists the edge they deserve.