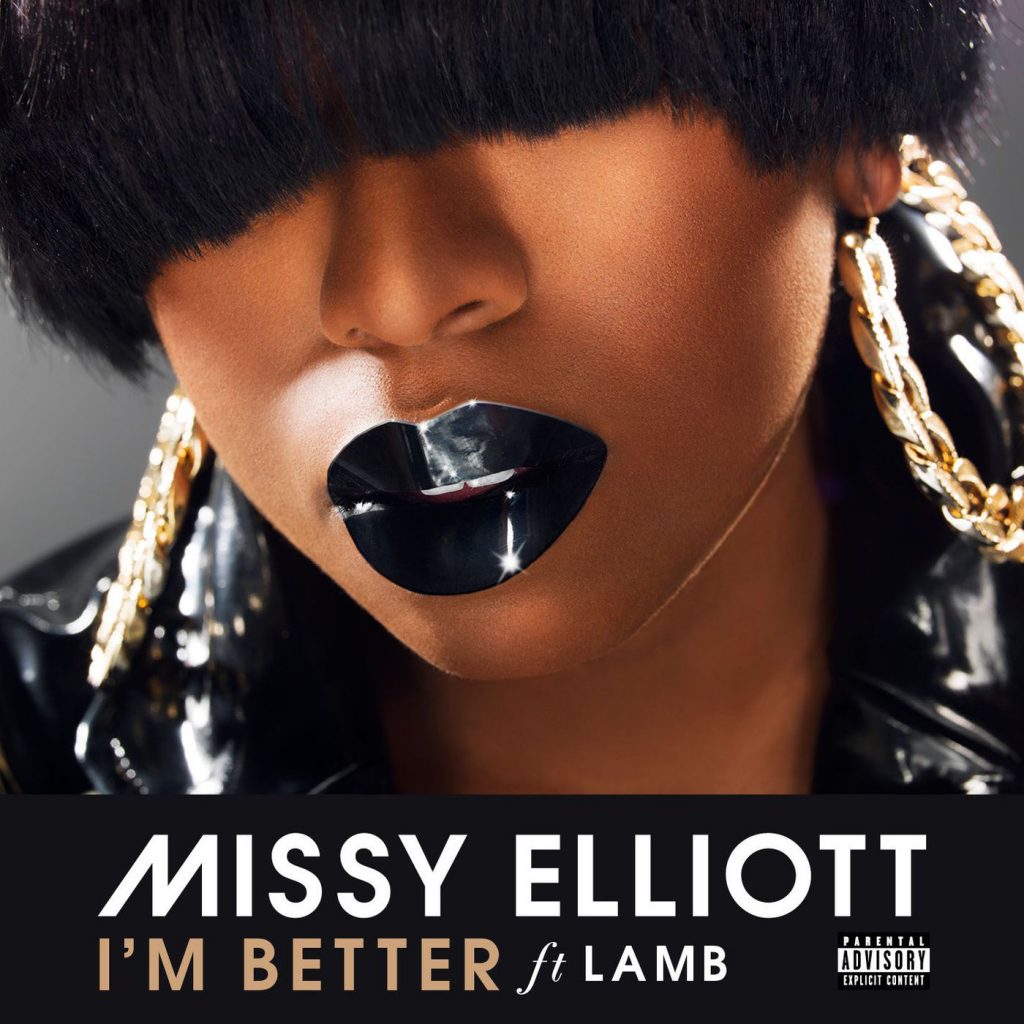 New video just released by hip-hop multi-talent Missy "Misdemeanor" Elliott is giving the bleak outlook of 2017 some hope. This new work packs all of the elements you've come to know her for :
Street style fit for a rocket trip to Mars.
Choreography that's not only super fly, it's super FUN. Missy always embraces her sense of humor.
And most importantly, a sick, sick beat.
Although this song is a lot more stripped down than what we usually hear from Missy, the beat instantly begins to creep up your spine. The explosive energy from the dancers assures you that this song was made to make you move.
The video starts off with a futuristic urban goth vibe. Trench coats lined in crimson, thick combat boots with clear lucite accents, light-up visors, and long, regal feathers emerging from the collar of Missy's black studded leather jacket sum up the look of the first half of this video. It feels a little dark and sinister. Find some inspiration for the look below: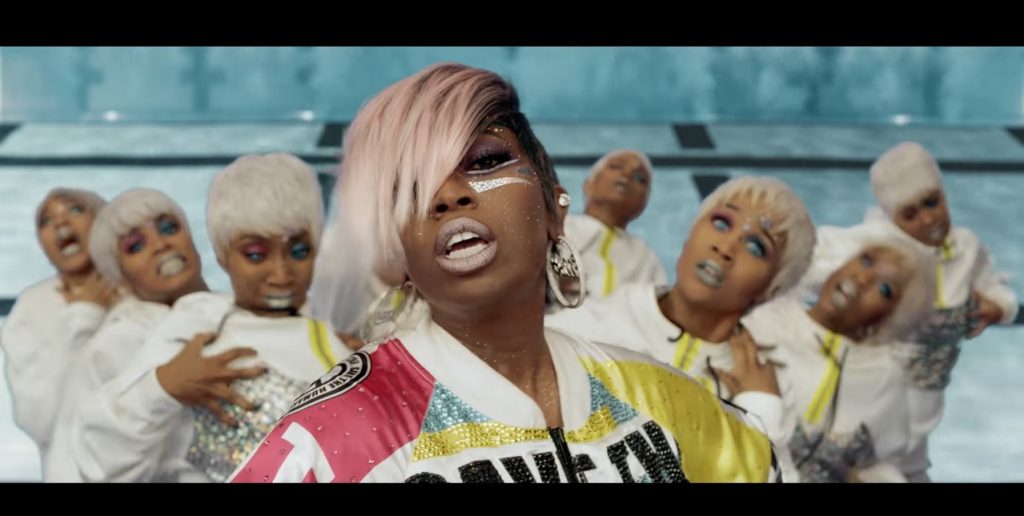 Things lighten up in the second half. The vibe becomes sportier with a touch of space-alien Powerpuff Girl. Athleisure takes over here, with the backup dancers wearing white windbreakers with pops of neon and silver. Missy's sporting a brightly bedazzled oversize track jacket with a cartoon robot and Moon Boots. Find Part II style inspiration below:
The hair and makeup are spectacular, just as you would expect after seeing her last video WTF. "I'm Better" features boldly cropped hairstyles (a few that completely hide the eyes), vinyl lip appliques, bright blue contacts, Dr. Seuss inspired extra tall braids, and glitter, glitter, and more glitter.
Missy Elliott's never ceasing energy is contagious. She's fearless and loves to experiment, and that's why she is one of Grime & Gold's ultimate sources of inspiration. Stay tuned for the highly anticipated documentary.